Hi everyone,
I wanted to share some interesting quotes while enjoying fabulous outfits from one of my favorite series Sex and the City. I love the sense of style every individuals in this series have. Each of them are very strong, smart, funny, beautiful and good in what they do.
Carrie:
"I like my money where I can see it, hanging in my closet."
Carrie: "Honey, if it hurts so much, why are we going shopping?"
Samantha: "I have a broken toe, not a broken spirit."
Carrie:"

When I first moved to New York and I was totally broke, sometimes I would buy Vogue instead of dinner. I just felt it fed me more.

"
Carrie's answering machine message:
"
Hi I'm not here but my shoes are, so leave them a message.
"
Carrie:

"

I had a life in New York. I had a job and friends and I didn't give all that to wander the streets of Paris alone
.
"
Carrie:

"

I am someone who is looking for love; real love, ridiculous, inconvenient, consuming, can't-live-without-each other love.

"
(Responding to a drunk guy who said Miranda had a fat ass)
Samantha:

"

For your information, her ass is fat because she just had a baby! What's your excuse?

"
Carrie:

"

Yeah, you having triplets?

"
Carrie:
"

38 is young depending upon whom you're talking to.

"
Carrie:

"

People go to casinos for the same reason they go on blind dates- hoping to hit the jackpot. But mostly, you just wind up broke or alone in a bar.

"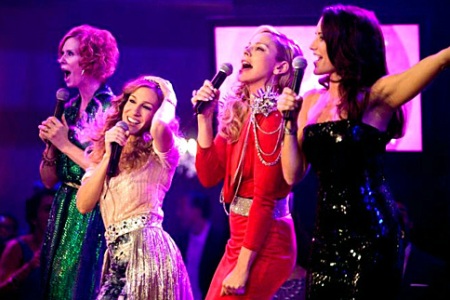 Carrie:

"

Balls are to men what purses are to women.

"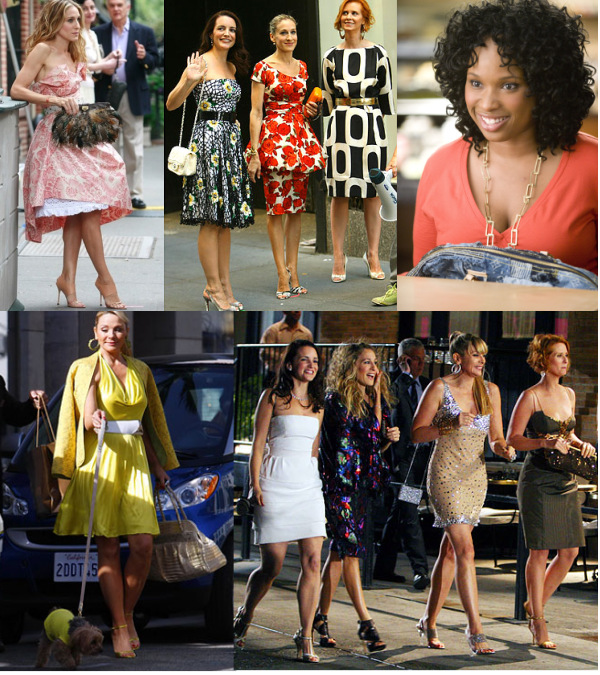 Carrie:
"
So many roads. So many detours. So many choices. So many mistakes.
"
Carrie:

"

They say nothing lasts forever; dreams change, trends come and go, but friendships never go out of style.

"